If a student would like to add more lessons to an existing enrollment here are the steps:
Under the Private Lessons click on Enrollments.

Find the students by scrolling through or using the search bar.

Click on the Subject or Lessons fields to open the students Lesson Enrollment details page.




Under the Lessons tab click on the + icon to add a lesson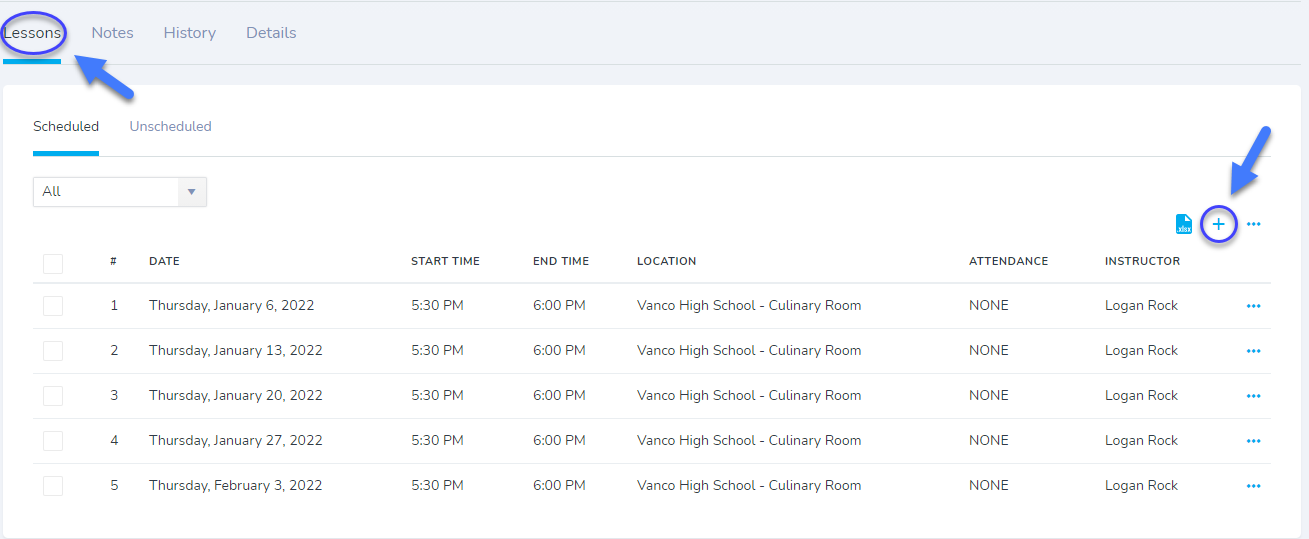 Here you can add the lesson as scheduled or unscheduled, and choose whether to charge the student.