In these times of COVID, many organizations are looking for ways to keep their staff and students safe. We've created a simple Wellness Check tool that helps you track the health of your staff and students.
With the Wellness Check questionnaire, you can ask up to three health-related questions. After staff and students answer the questions, they are presented with a pass that can be shown to access to your facility. If they answer Yes to any of the questions, they will be shown a red screen asking them to stay home.
On the Navigation menu, click Set Up, and then click Online Registration.
Click the Wellness Check tab.
Select as many questions as you want to ask.
Click Save.
NOTE: ASAP provides two static questions; you can change the length of time for these. If desired, you can create your own question, such as 'Have you been fully vaccinated?' Keep in mind the answer to your question must be NO for users to be granted an access pass.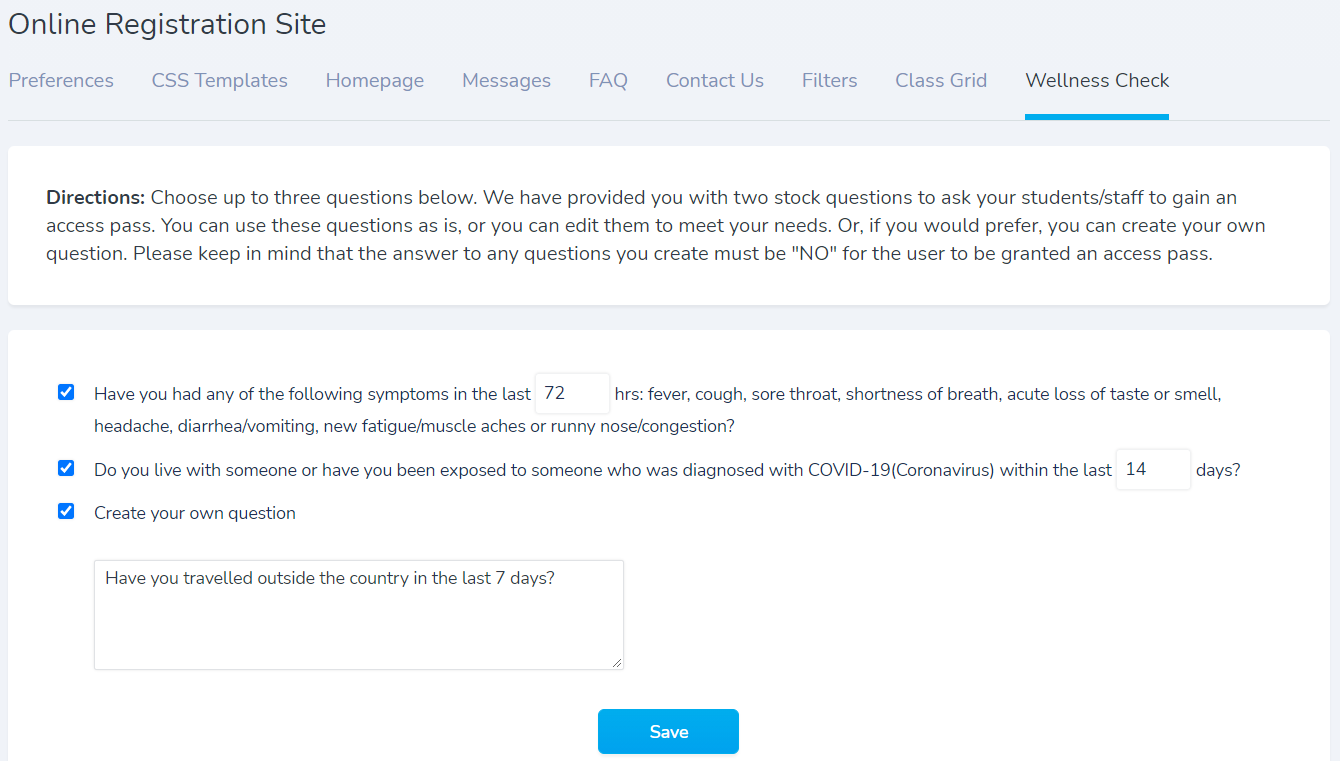 After creating and saving your wellness check questionnaire it is available for students and staff.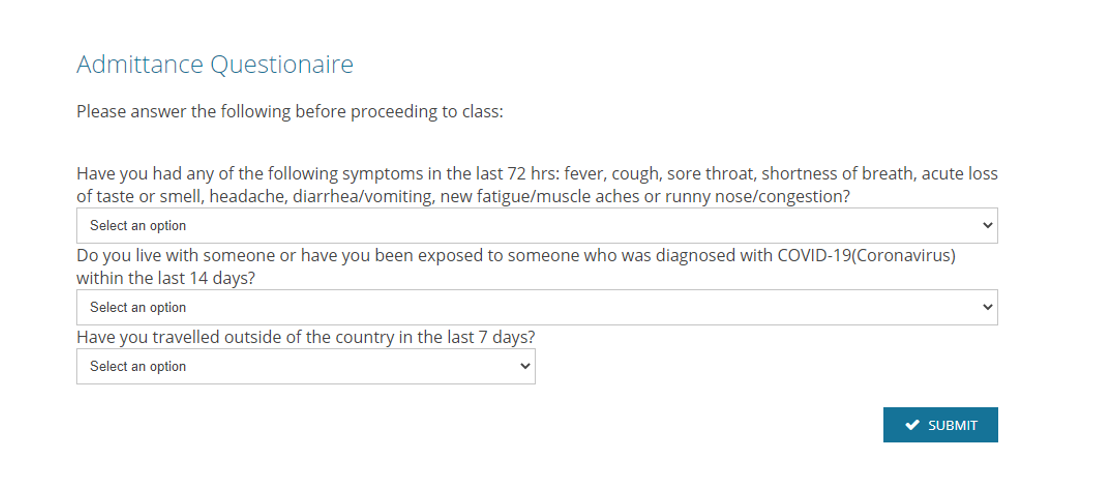 Students can access the questionnaire on the GO site under the My Account setting. Your staff can access this questionnaire on the Home page of their staff accounts. We recommend this is done on a smartphone or tablet.
Example for Students: Go site >

Example for Staff: Account home page

If a respondent answers NO to all of the questions, they are presented with an Access Approved screen that they can show to staff to be allowed into your facility or class - however you choose to regulate admittance.

If a respondent answers YES to any of the questions you've selected, they will be presented with an Access Not Approved screen.

Passes are good for 24 hours and are date and time stamped. At the end of 24 hours, students/staff will once again be prompted to complete the Wellness Check questionnaire.
You can run the Wellness Check Report in Reporting > Miscellaneous to see the status of all those who have used the tool.