In configure | setup data, make sure that you have your customer types defined, paying special attention to the default customer type.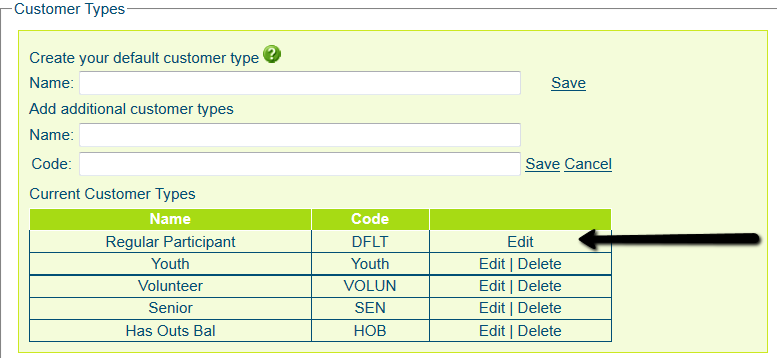 When setting up the fees, set them up for each level that should have a specific fee.
NOTE: the default customer type fee is mandatory and must be the default fee. other customer / user type fees may follow in the section below the default fee(s).

You can change a student's Customer Type at any time on the Student Detail page: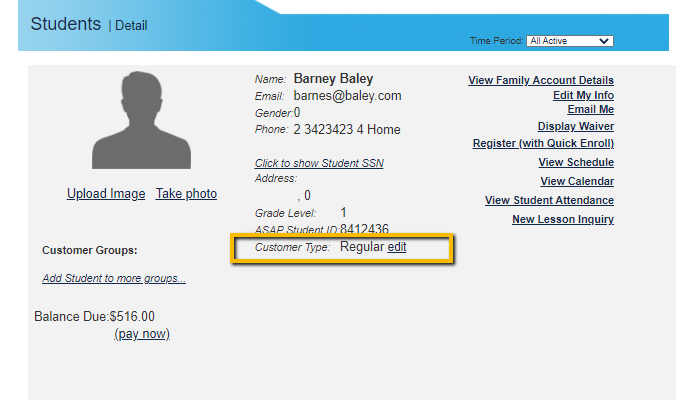 You can allow students to select their own Customer Type at registration. This is typically turned off with most orgs: