You can send messages automatically and manually.
Configure Automated Messages
On the

Navigation

menu, click Set Up, then click Features.
Select the Communication Center tab
Select or deselect the two SMS automated messages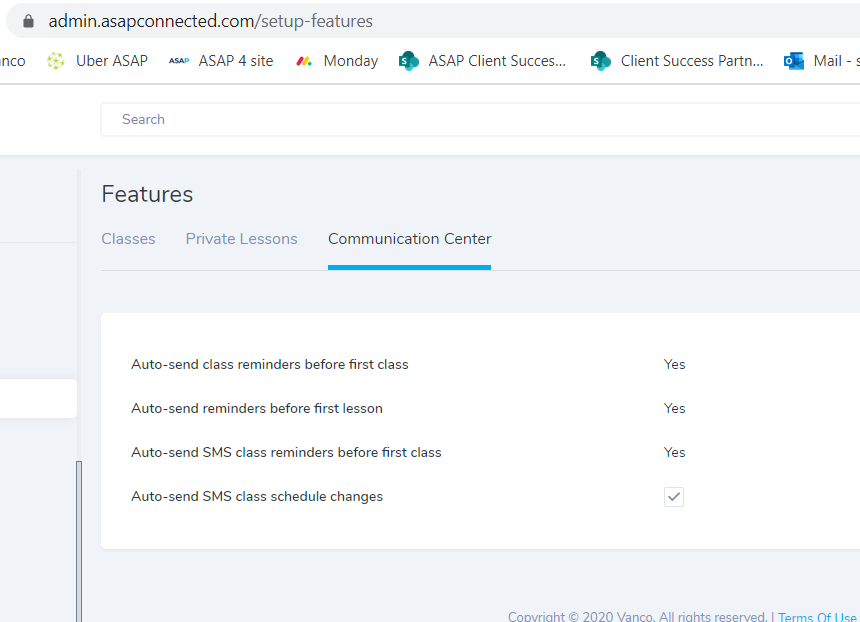 Send messages manually
On the Navigation menu, click Tools, and then click Communication Center.
In the Compose tab, select SMS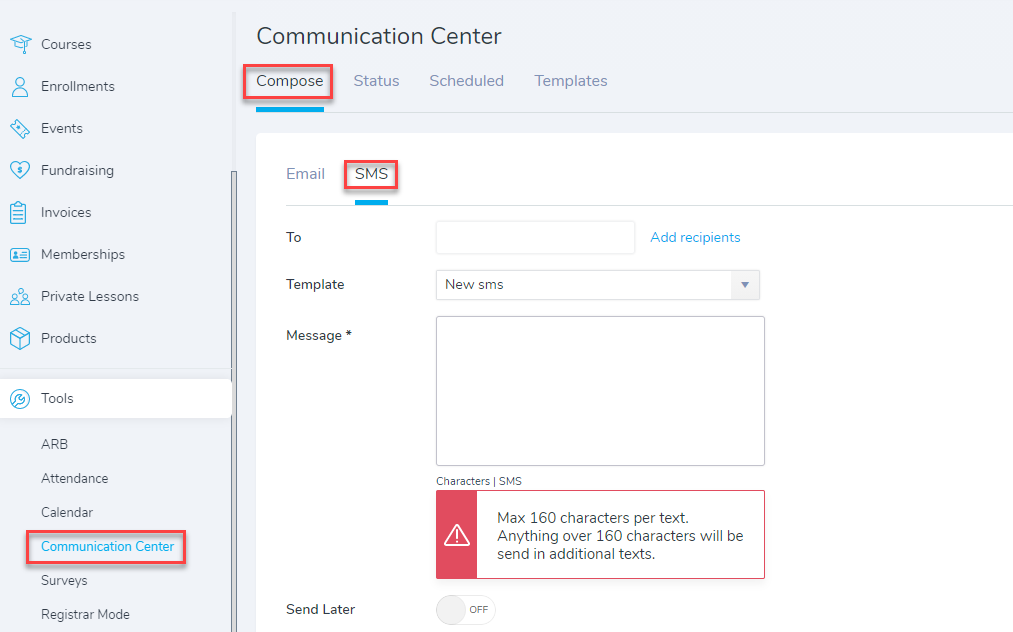 For To, click Add recipients.
On the Add recipients page you can apply filters to specify your SMS recipients. Click in the applicable field(s) to make your selection.
TIP: You can add more than one selection in each field. To remove a filter, click the X next to your selection.
To see a list of the recipients who fit your filter selections, at the bottom of the page, click Filter Selected.
When you have all your recipients, click . ASAP returns you to the message and you can proceed composing it.
If you are using an SMS template, for Template, select your template. ASAP populates the SMS with all of the template information. If you are composing and sending the SMS without using a template, for Template, select New SMS and fill in all the applicable information. Note that fields with asterisks are required.
If your message goes over 160 characters, it will automatically create an additional text.
If you want to schedule the message to go out at a later date and time, click Send Later and set the parameters.