Many ASAP clients need to translate their public site to ensure they're reaching the widest possible audience. ASAP Go site supports the Google Translate widget which allows the site visitor to select their preferred language. This is set up in the ASAP4 site and shows on the ASAP Go public site. Languages supported are:
Arabic
Chinese (Simplified)
Chinese (Traditional)
French
German
Japanese
Korean
Persian
Portuguese (Portugal, Brazil)
Spanish
Turkish
Ukrainian
Set Up > Online Registration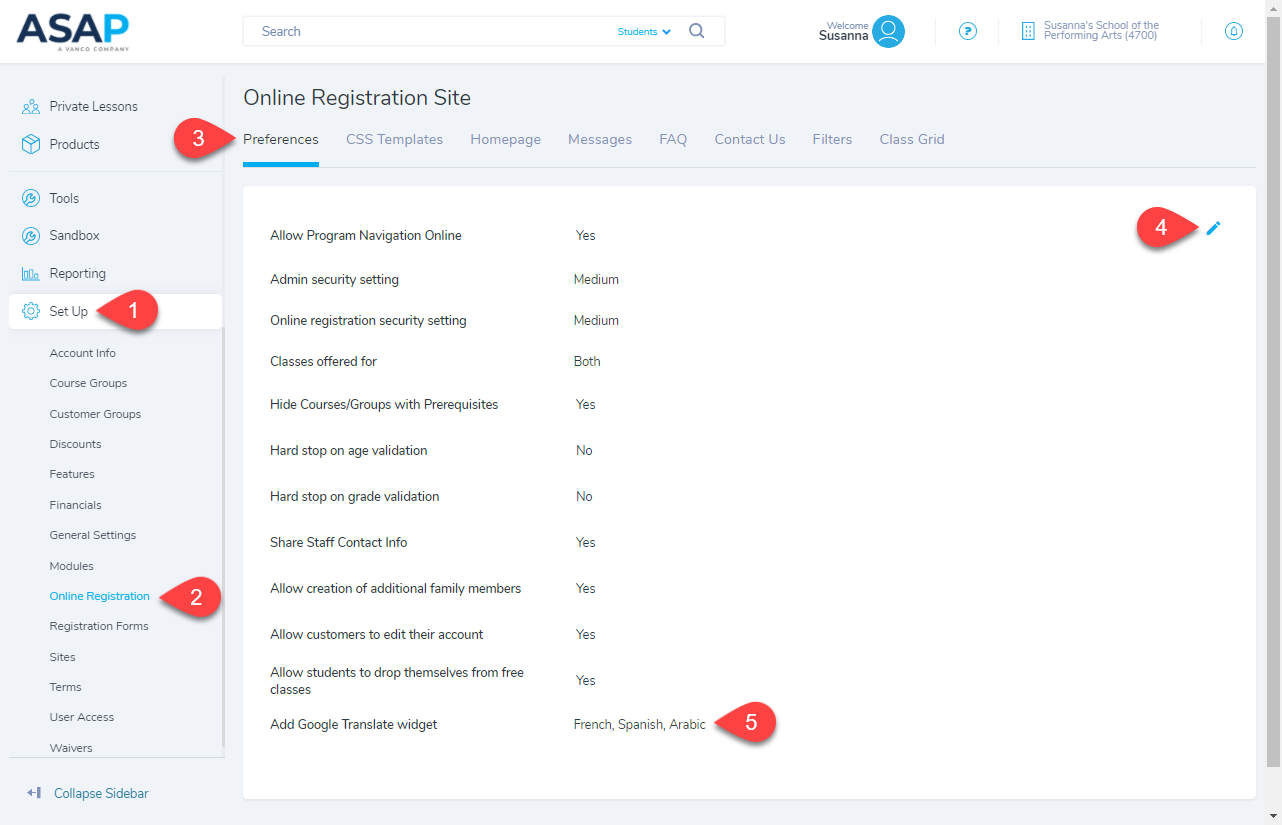 On the Navigation menu, click

Set Up, and then click Online Registration
Click the pencil icon to edit the Preferences page
Click in the Add Google Translate widget to see the list of languages
Public Site
Direct students to select their language from the field in the top left corner of your website.