If a customer has account credit, a Cashout Credit button is visible on their details page.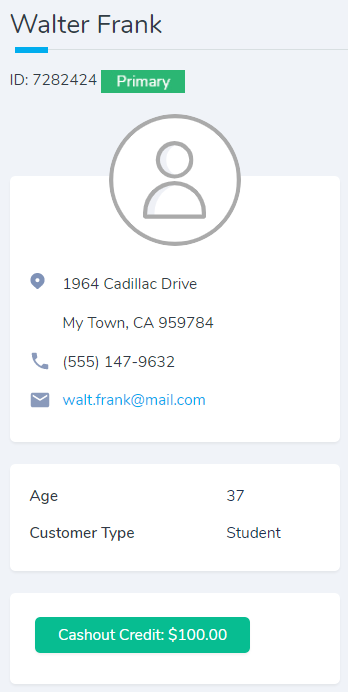 If a customer wants to cash out their account credit, follow these steps.
On the customer's detail page, click Cashout Credit.
The total account credit is displayed, you can leave that amount or type in a lesser amount.
For Notes, provide a reason for the cash out.
Click Save.
ASAP creates an invoice for the transaction. Follow your company policies for processing and managing the money distribution as it is your responsibility to get the monies to the customer.