You can export a student's external transcript record from a historical archive database and import the record into your current active ASAP database.
VIDEO instructions https://www.youtube.com/watch?v=qEPGQShZPc8
STEP-BY-STEP instructions
Export Student External Transcript
Login to ASAP and go to Reporting/Custom Queries/Transcript Export from Historical Archive
(If you don't find this report under Custom Queries, go to Reporting/Order Queries and search for the report = Transcript Export from Historical Archive. Click the ellipsis icon to the right and choose Subscribe. This adds the report to your Custom Queries.)
Enter the student ID number from the Historical Archive in ID1.
Enter the student ID number from the Current Active Org (destination record) in ID2.
Then Export to Excel. Save the file to your computer to a folder that's easily accessible for the next step.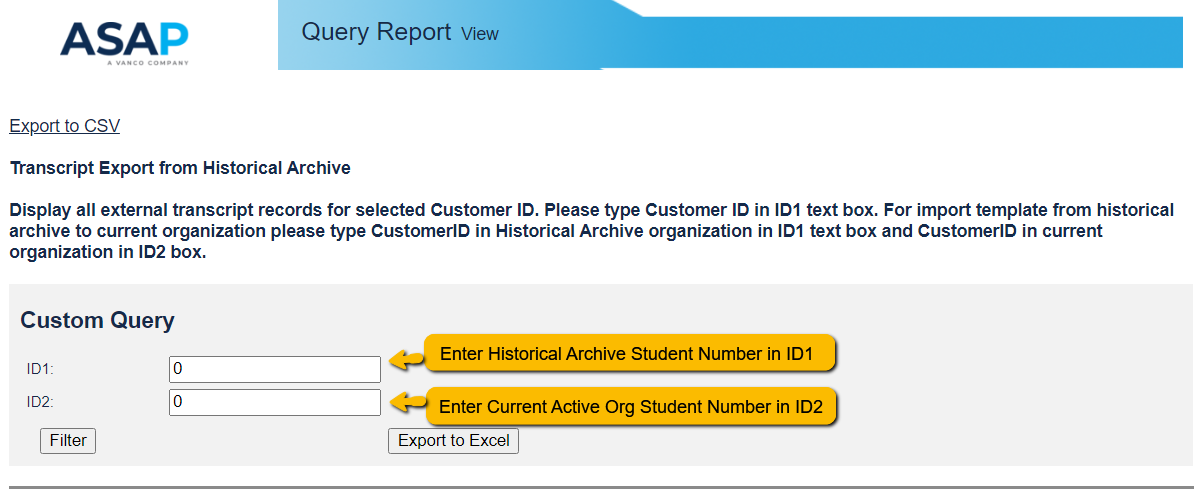 Next, open the export file (Reportdata). Find the worksheet tab and rename it from ReportData to ExportTranscript (no spaces)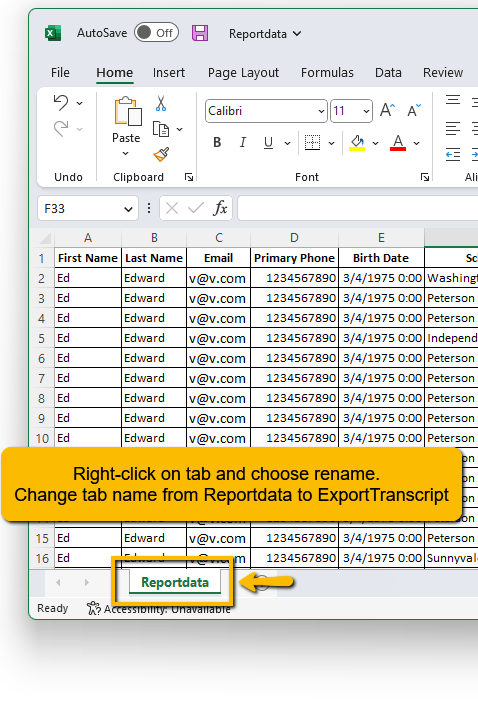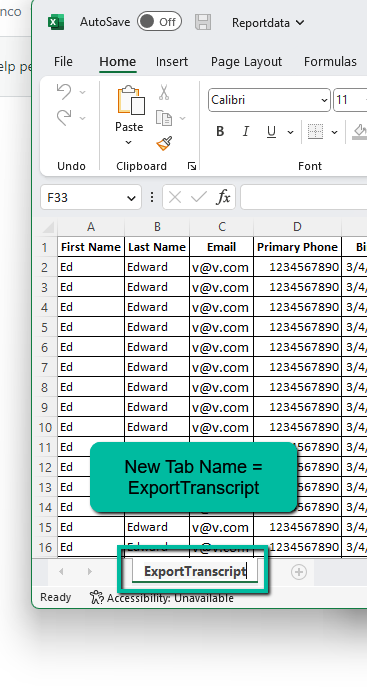 Save the data file as an .xlsx file. This file type is required for the import to work properly.
Import Student External Transcript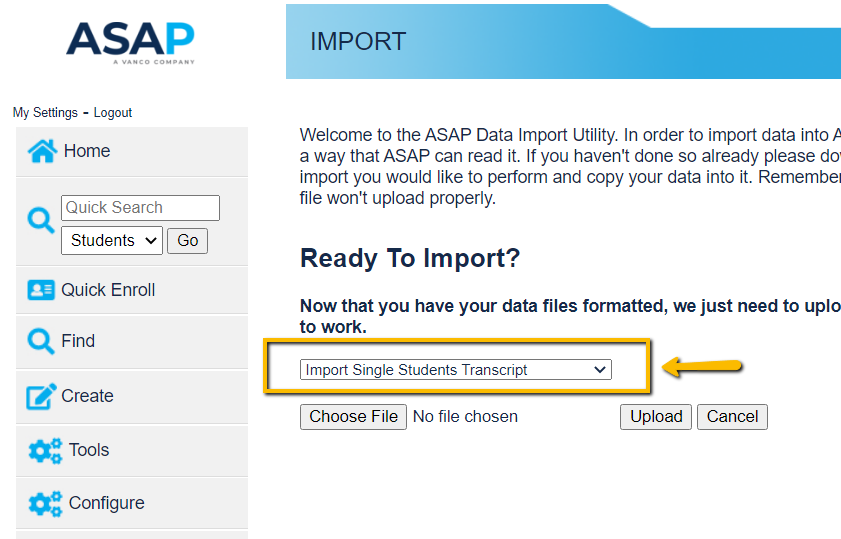 Select Import Single Students Transcript
Click Choose File, navigate to where you stored the .xlsx file from the historical archive.
Click Upload and let the wizard process the import.
Validate the number of records ready to import.
Then hit the Click Here to Import Your Valid Records button
After the import is done, navigate to the student transcript to review the record to make sure the record is complete.