If a student would like to add more lessons to an existing enrollment here are the steps to do so:
Under the Private Lessons tab click on the enrollments section.

Find the students by scrolling through or using the search bar.

Click on the subject field.

Under the ellipses click Cancel Enrollment.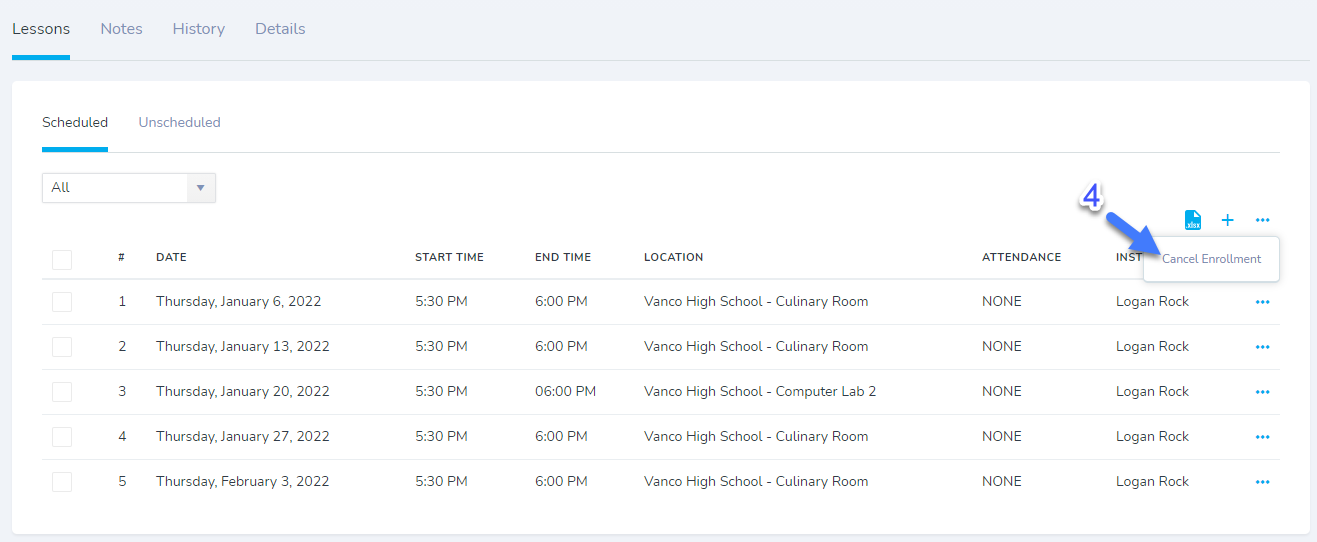 Note: If a student has already attended a class you will have to click the check box next to that lesson and cancel that one manually. (Reference Cancel Private lessons)