A student can request to change their lessons from their public account. This is done by clicking on the My Activities tab and then clicking Request a Change.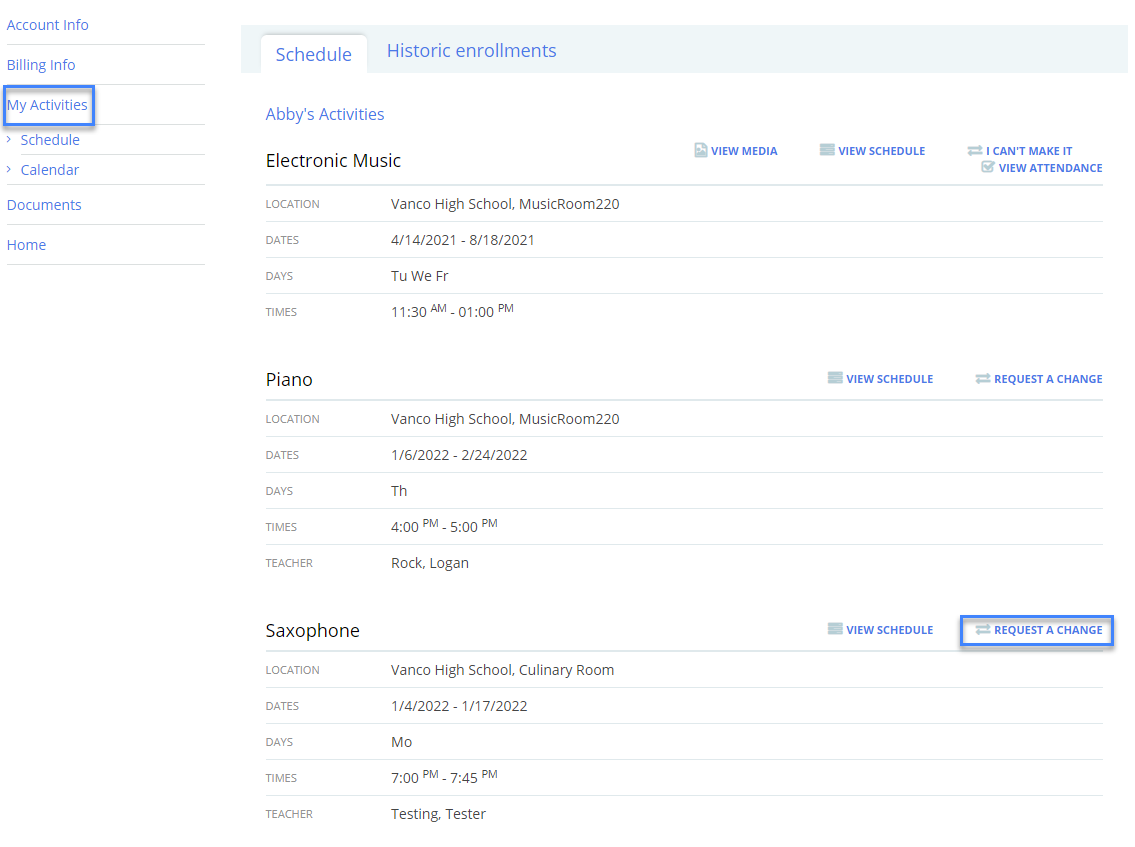 Once the Student has requested the change, an admin can see this in ASAP.
Under the Private Lessons tab click on the enrollments section.

In the Filtering section, select the Change Request dropdown and select Change Requested.

Select the + icon next to the student that made the change request. This brings down a view that shows when the request was submitted, the context of the request and a dropdown to change the request status to either change made if the request is accepted or no change if the request is denied.

Select the enrollment by selecting edit in the ellipses or by clicking directly on the enrollment.

Under Lessons, Scheduled, select the check boxes on the lessons the user requested to be changed.

In the top ellipses, select Reschedule private lessons.