Your agency can collect both student SSNs (Social Security Numbers) and ITINs (Individual Taxpayer ID Numbers) in ASAP.  Learn more about setting up the new ITIN field option here.
These fields can be found under Set Up > Registration Form within the Personal Information section.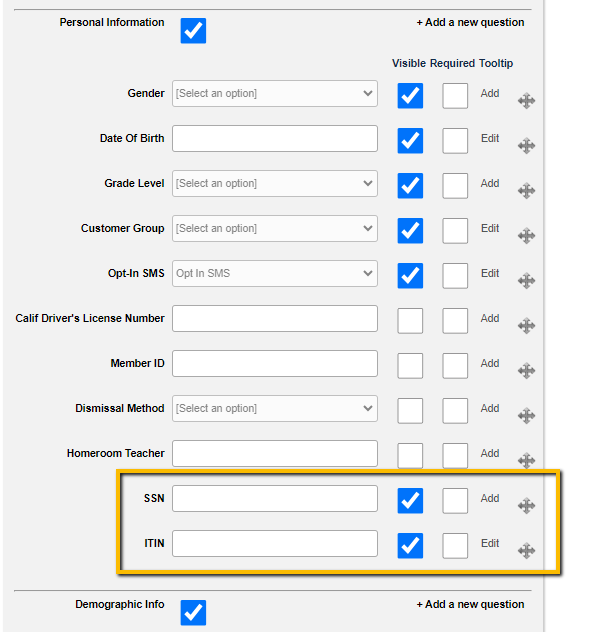 If your agency is asking for Social Security numbers (SSN) and Individual Taxpayer IDs (ITIN) you must follow FERPA (Family Educational Rights and Privacy Act of 1974) guidelines. 
In Set Up > Registration Forms > Demographic Information section - check PBA signed field to collect a Yes or No response from students. 
Configure the PBA signed field by following these instructions. 
Check CDE Consent as both Visible and Required on the Reg Form.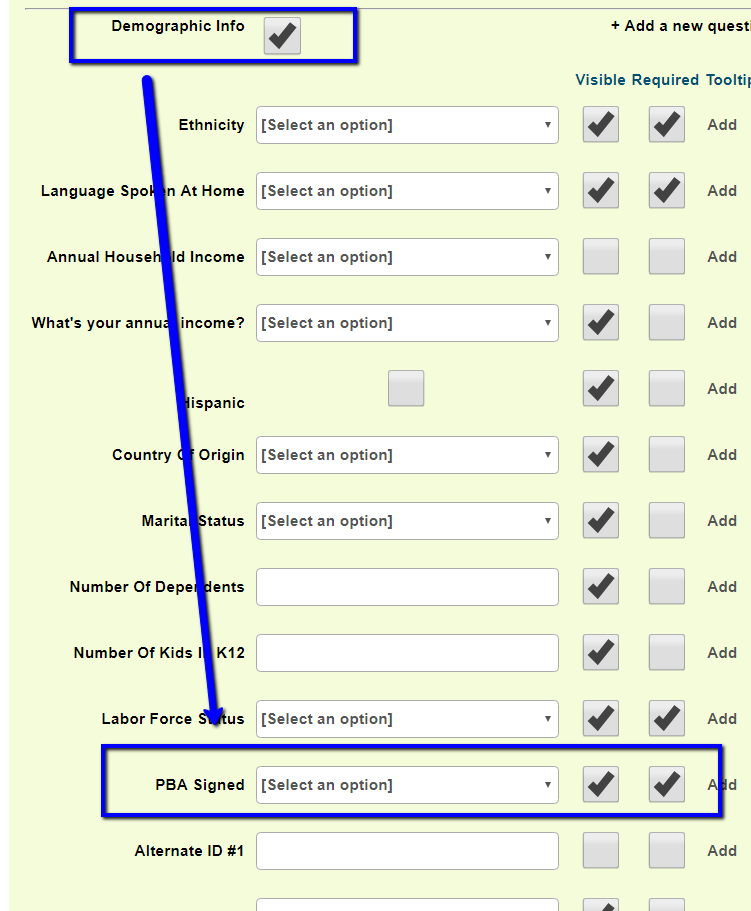 This data is included in the DEM (demographic) export file for TOPS Enterprise as Consent Signed in column 18 (or R).
If a student has a SSN or ITIN in ASAP and the option to include SSN and ITIN is checked upon exporting the data from ASAP, the SSN and ITIN is sent over to TOPS Enterprise with or without the PBA consent.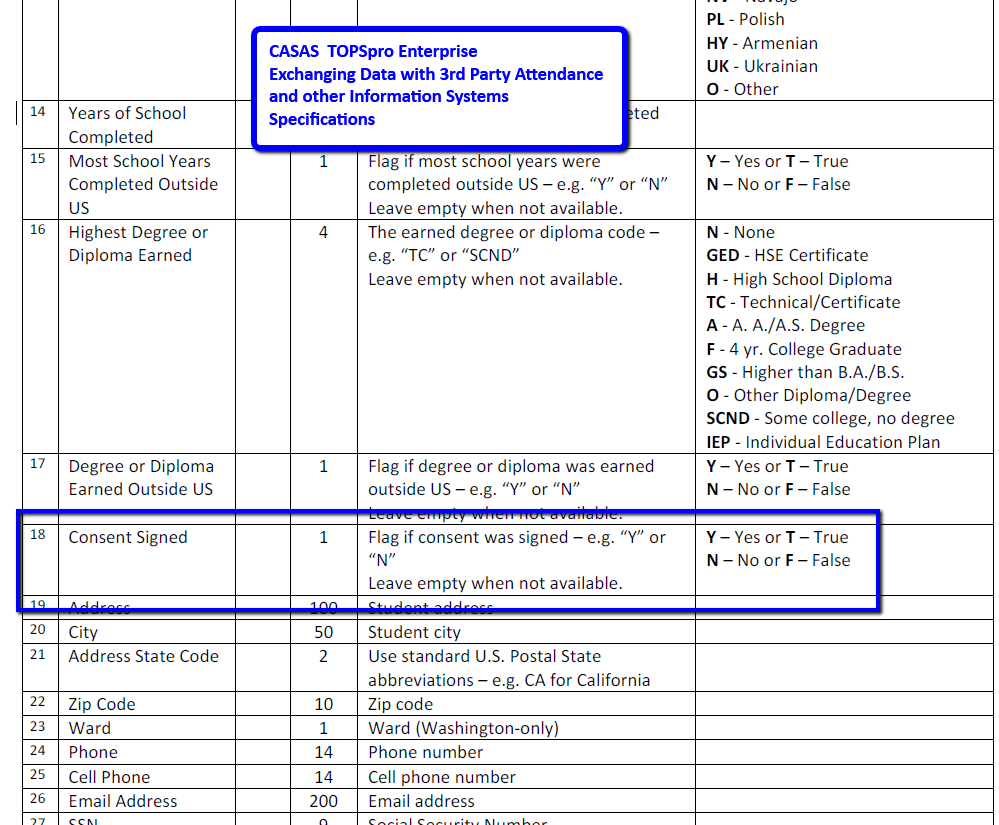 If you do not see the SSN or ITIN fields, please ask your System Administrator to provide access through your User Role Type and Profile in Set Up > User Access