This powerful tool allows you to have external organizations (i.e. companies, 3rd parties and outreach organizations) enroll class participants themselves and invoice the company, not the students.
This tool is often used to manage outreach teaching activities at schools (e.g. teaching an afterschool guitar class to 10 students at PS 123) and to deliver custom training for an organization's staff (e.g. delivering a CPR class to 10 members of staff at X organization).
The Company Module
allows for 3rd party company accounts to be managed internally and externally by the company
provides company account logins in online registration, and group enrollment
has reports that are updated with company information
invoices will be sent to the company, not to individuals
requires separate, new, unique logins for each student/registrant added to the company (if a student is taking classes through your organization on his/her own, this new company registration will come from a separate individual account, associated with the company)
Set Up New Company
On the Navigation menu, select Companies
On the page menu, click

Complete the fields to set up the Company.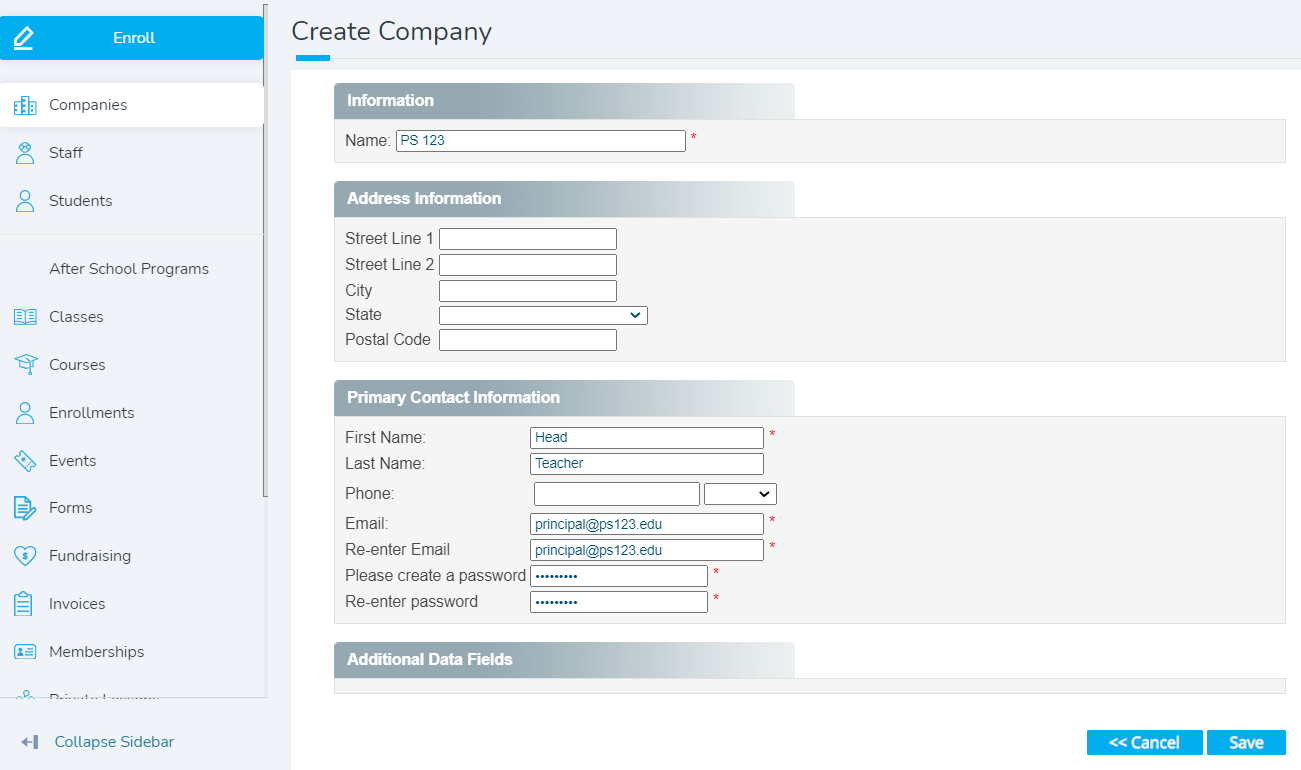 On the Company Detail page, you can:
Edit, Delete and Archive the Company account
Add a Company account user
Enroll a student in a class
Enroll an anonymous student in a class
Add a new student/participant account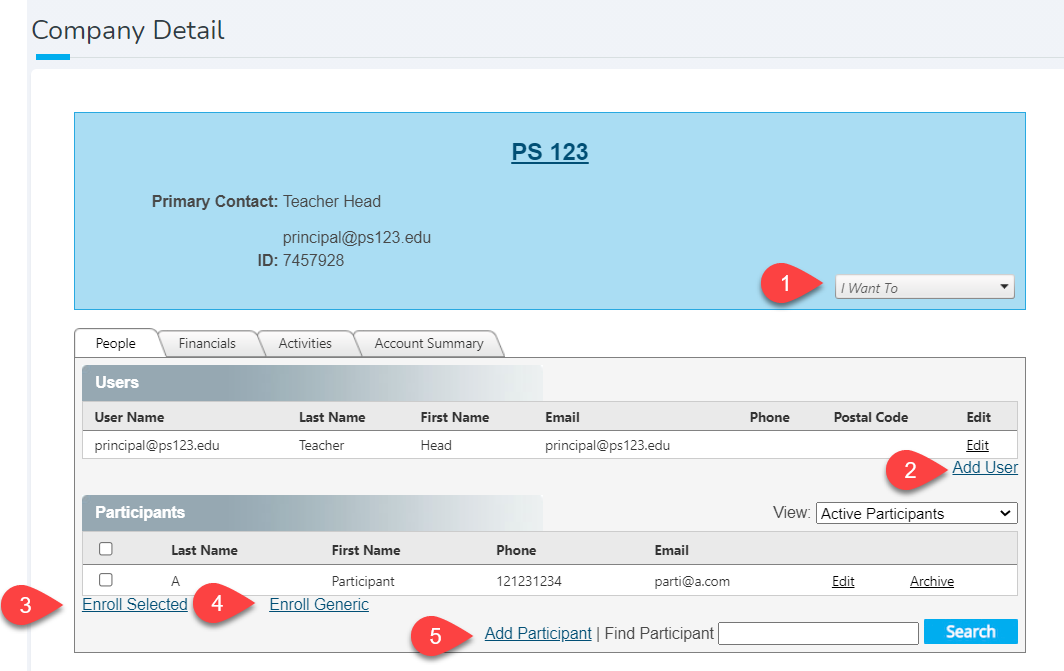 Read more in our original ASAP 3 set of articles.