Let's say I have an Automotive Repair Technician Program that requires the completion of three classes (three course groups).
1. Introduction to Automotive Repair
2. Automotive Engines
3. Advanced Auto Computer Systems
Step 1. Create a COURSE GROUP for each course requirement.
Step 2. Create a COURSE for each of the three requirements of the CTE or COE program. Include the number of credits ONLY IF students are earning credits - for each course under CREDIT VALUE. If credit isn't earned just leave the credit value as zero.
1. Intro to Auto Repair = Credit Value = 10 (or 0 if credits aren't issued)
2. Auto Engines = Credit Value =20 (or 0 if credits aren't issued)
3. Advanced Auto = Credit Value = 30 (or 0 if credits aren't issued)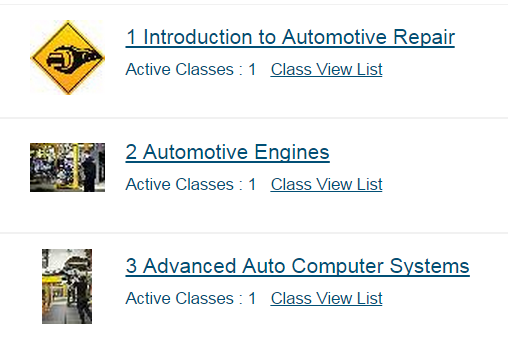 Step 3. Create a CLASS for each of the courses for that CTE program.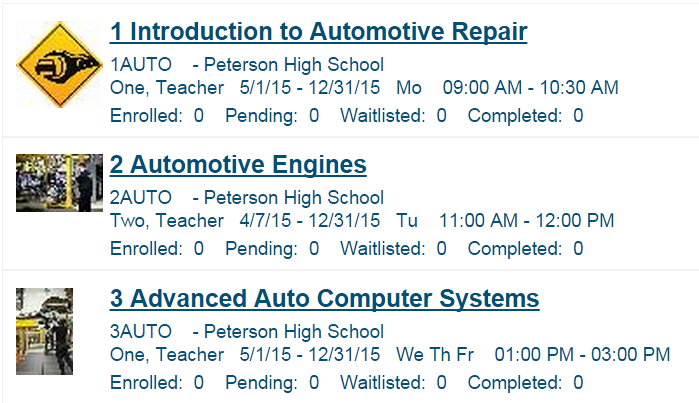 Step 4. Now you're ready to create the CREDIT PROGRAM for your CTE or COE Program. Go to Create/Credit Program. Enter the Program Name = Automotive Repair Technician and a Description, then save. Next click on Add From Existing Group and search/select the Automotive Repair Technician course group. Enter the number of credits required then click on the plus sign to add this requirement group to the Credit Program.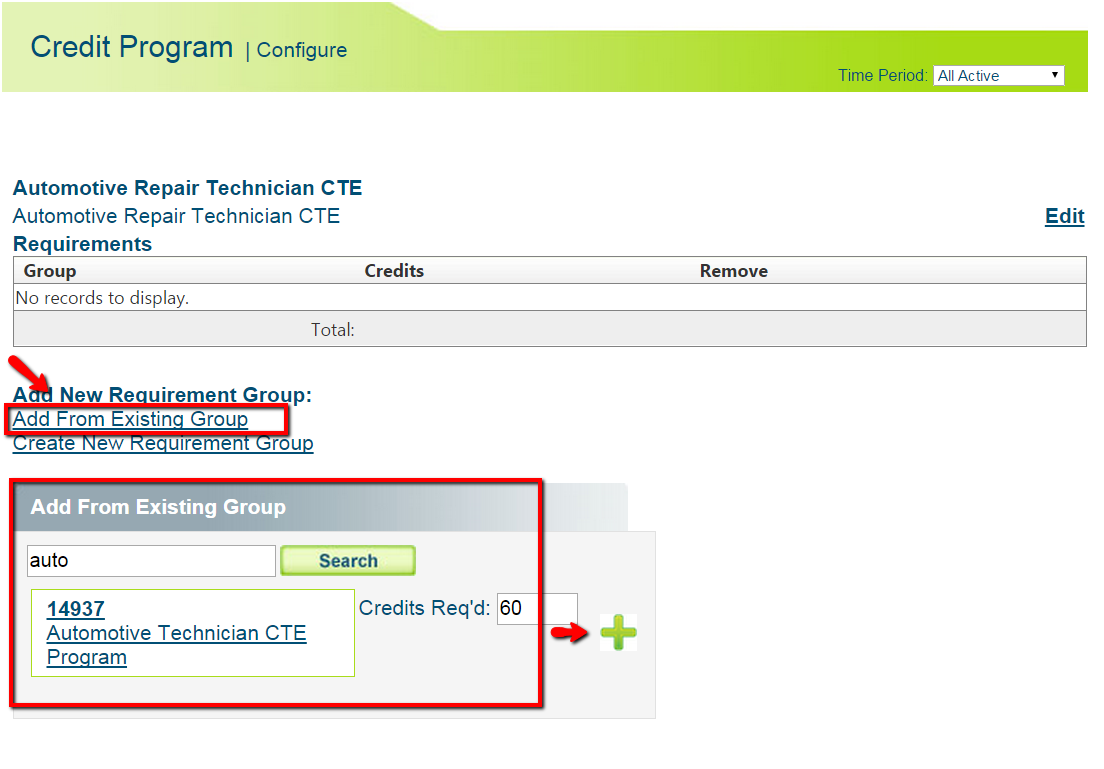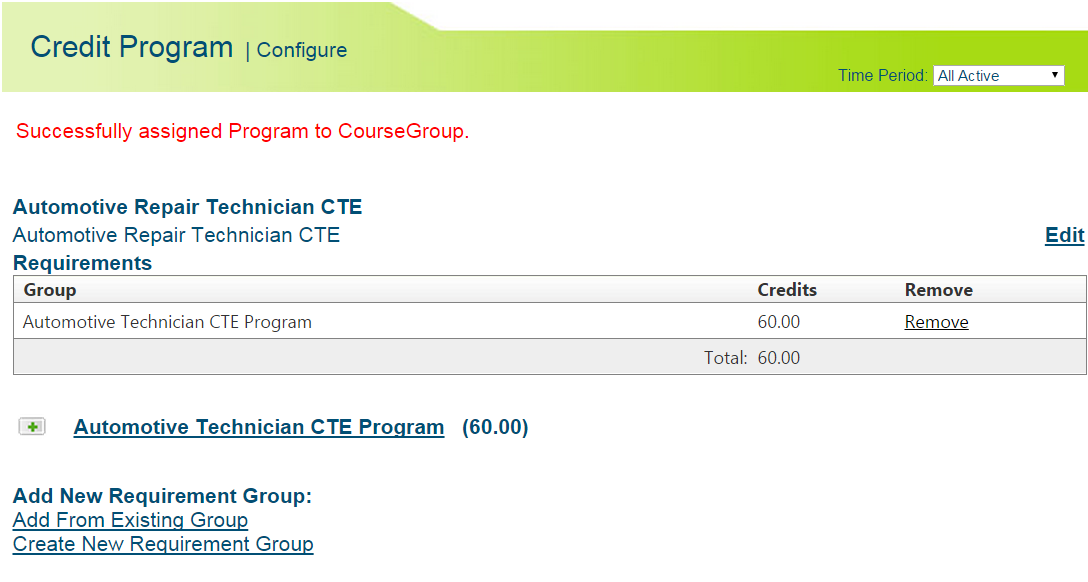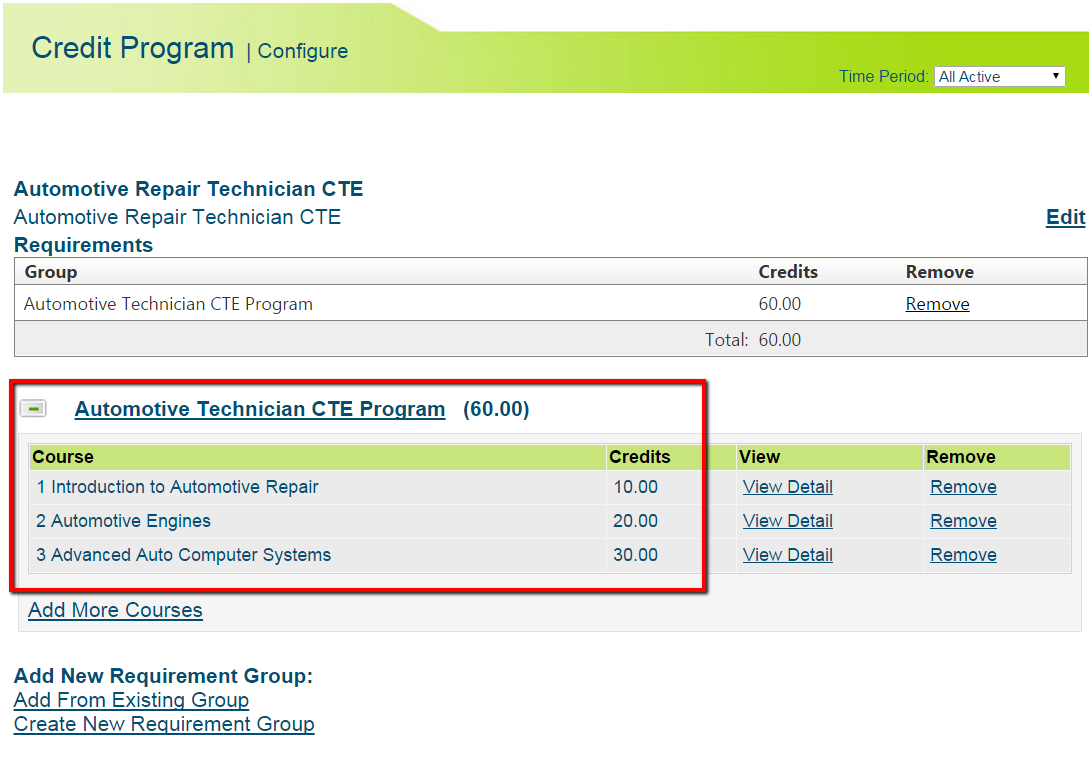 Step 5. Enter the following information for Perkins and /or COE reporting.
Number of Classes
Instructional Hours
Capstone Course
COE
Industry
Industry Certified
CBEDS
Step 6. Run the All Credit Programs by Organization query to review your credit program setup.