Here's what's been happening at ASAP
We continue to focus our work on system security and stability.
New Look Login
As promised, we released

a new look to the login page

to provide increased security to protect your students' data and manage transition to ASAP 4. This means that all users of the ASAP platform, so Administrators and Instructors not students, will log in with the org ID and

their email address, not a username. Of course, this email address must be the one that they have in their ASAP account.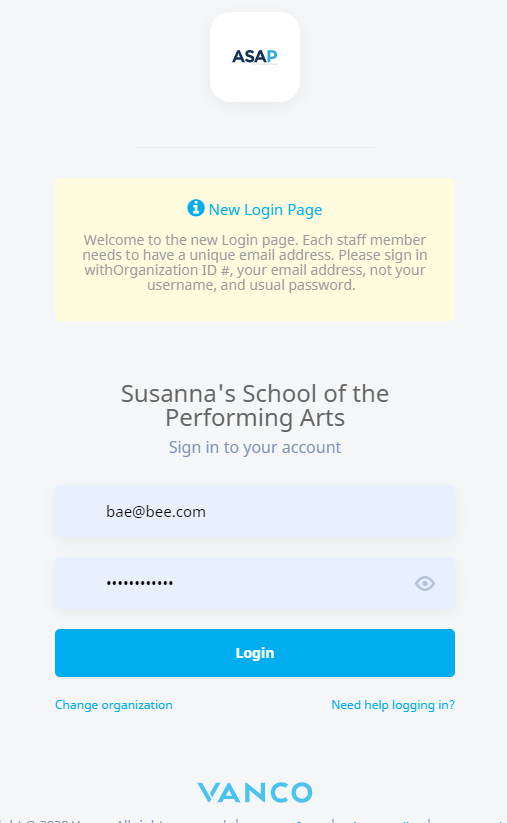 ASAP 4
We added a tracker to SMS messages so you know how many you've sent and how close to the threshold you're coming.

We expanded the Refund tool to allow users to select the transaction to refund from Refund window dropdown.
ASAP 4 and 3
We added the Student Name to the Lesson Inquiry Summary Export (found on the Private Lesson Inquiries page) so now you have Student and Primary names on the same report.
We made some security adjustments to prevent instructors making changes that might be reflected on the invoice when their User Permissions did not allow this.
We fixed the Preview link in the Reg Form.