First things first: we've added Ukrainian to the list of languages you can add to translate your public ASAP site. To add it, follow these steps:
Set Up > Online Registration
Preferences > check Pencil icon to edit
Add Google Translate Widget - scroll down to select Ukrainian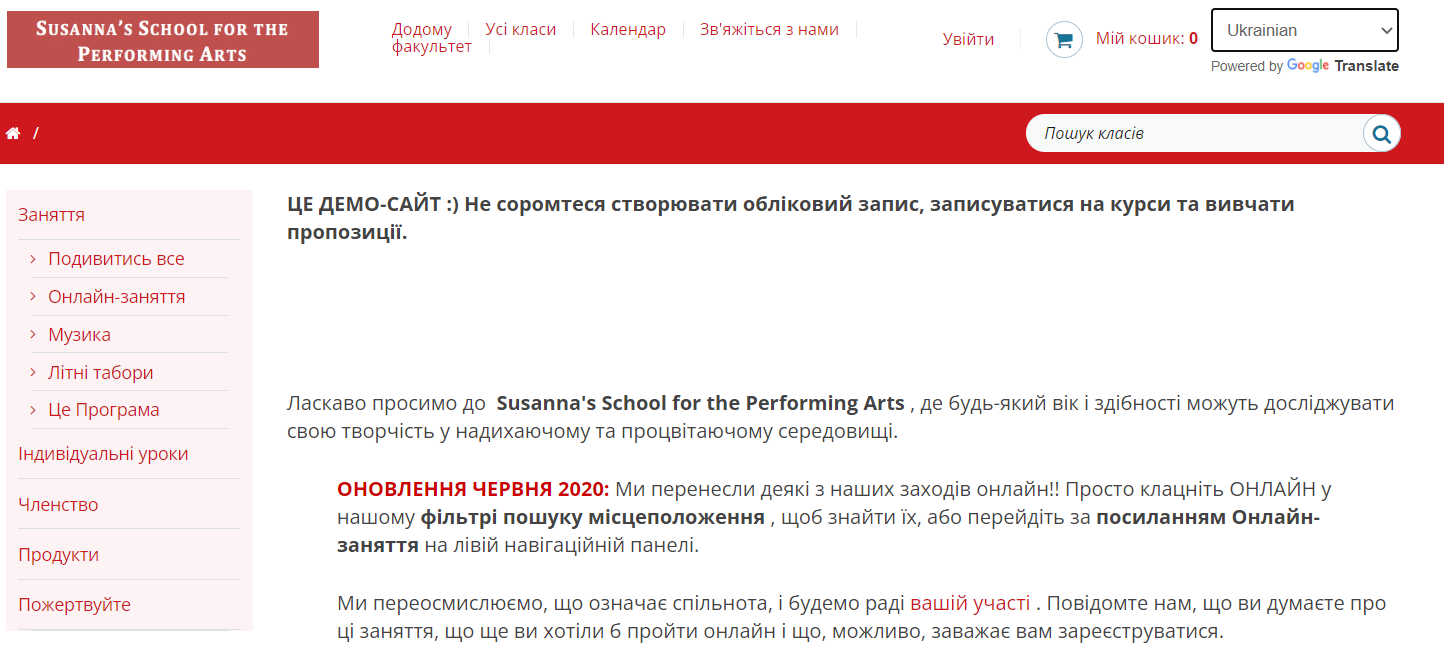 Coming Soon
We are working on an upgrade to the Teacher's Assistance app. Lesson counts, email and texting and more are included. We expect to roll this out before summer.
Enhancements
Custom fields are displayed on the Service Hours report.
A GL code field for the Payment Plan Fee has now been added.
Fixes
Financials
Issues with credits misapplying on the invoice have now been resolved.
The issue were the discount was not being removed from all items on the invoice is now resolved.
Incorrect invoice balances showing after a payment plan is applied have been fixed and the calculations are now showing correctly.
When applying a payment plan to a new invoice, the invoice status now says PymtPlan, not Draft
Additional Registrant fee is now applying correctly.
The Time period fee is now reapplying if it was previously deleted from an invoice.
In Afterschool module, students are now being charged the registration fee once per time period, not with each enrollment.
General
'Non-US' has been add to the States field in the Registration Form.
Some files uploaded by the student in the Registration Form were not displaying. This is now fixed.
Some waivers were duplicated during the check out process. This has been resolved and only one version of the waiver is shown.